CAPPUCCINO 420 FEMINIZED
The smoke of cappuccino 420 weed lingers you to just take a taste of the sweet, coffee-like joint with a soft touch of cream. The flavor resembles freshly roasted coffee beans, the hashy overtone will stay with you for a long time, on your tongue as well as in your mind. Forget about espresso. All you need is Cappuccino 420 feminized, what else?
Description
CAPPUCCINO 420 STRAIN: CROSS OF CHAMPIONS
Our brand new Cappuccino 420 strain is a cross between Black Domina and White Widow XTRM. The combination of both makes these weed seeds easy to grow and it is a very strong plant. Cappuccino 420 feminized is a hybrid, mostly Indica and she can be quite unstable. In one pack with 10 seeds, you will have lots of coffee flavors.
Her Indica to Sativa ratio is at a whopping 85%:15%, respectively, which makes the cappuccino strain ideal for the after-dinner smokers, as they wade off their daily stressors. Her buds are enormous, and are not mostly covered in trichomes. Necessarily, cappuccino 420 feminized seeds give rise to cannabis strains that are a true definition of aromatic, and potent.
The flowers in cappuccino 420 weed harbor loads of Tetrahydrocannabinol, 20-30% to be specific, and the amounts of the medicinal cannabis compound, CBD, are above average. An ultimate beauty for recreational and medical connoisseurs alike.
ANOTHER AMS DESCENDANT
Relaximo, our master breeder is the master behind the auspicious cappuccino strain. And if you can read in between the lines, this monster among breeders mostly comes up with ganja plants that can guarantee profound relaxation. You, of course, wouldn't expect anything different with a typical Indica bred by an experienced gentleman like Relaximo.
PERFECT FOR COFFEE LOVERS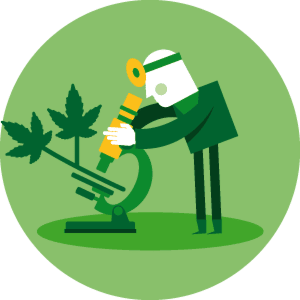 Cappuccino 420 feminized is one of our finest products and boy, are we proud of it. The master breeders of the Dutch seed bank put all their effort into perfect the Cappuccino 420 seed. It's perfect for all coffee lovers, but even if you don't like coffee, this strain of weed will surprise you.
FASCINATING TO GROW
In this Black Domina variety, you will find different pheno-types that will all bloom very fast and produce nice large, dense buds with strong Indica features. Cappuccino 420 seeds are easy to grow. The strain has a very nice leave structure that will make you stay in your grow room all day, just to enjoy this beautiful plant. Need some help growing your weed plants? Check out our Grow Guide.
We also find the Cappuccino 420 feminized seeds the most straightforward to germinate as there are different ways that will guarantee her 90% germination chances. These include the paper towel method, overnight, and loads more as you will see in out thought-out germination guide.
The main emphasis is that as with all feminized massive yielders like the cappuccino strain, she needs some of your attention. The nutrient subjection and watering needs to be consistent, and she will never disappoint you – ever.
DENSE BUDS ON CAPPUCCINO 420 STRAIN
The cappuccino 420 strain is one plant that even the most experienced grower with big desires will love. You will be fascinated by her beauty. On top of that, this lady is almost effortless to harvest, due to her nice dense buds. This marijuana strain is designed for the loving breeders: from enthusiastic experts to the curious beginners.
EXCELLENT QUALITY SEEDS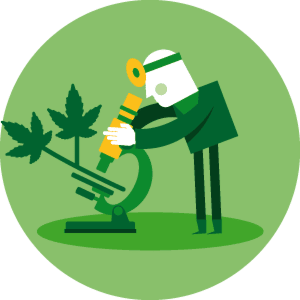 Cappuccino 420 seed are considered the best seeds in the world. We would love to help you out with germinating, planting, growing and harvesting. Just shout out and we will give you advice. Everything to make you enjoy the sweet taste of cappuccino 420 weed, like a perfect and creamy cappuccino. Try it and be astonished.
CHOOSE YOUR MARIJUANA SEEDS
Amsterdam Marijuana Seeds has a lot of weed seeds you'll be astonished by. Have you checked out our range yet? We have a lot to choose from. Whether you are an experienced breeder or if you are brand new to this profession: there is always a seed that fits your experience, wishes and grow space. Need help with choosing? Just check out our Seeds Table.
ONLY THE BEST SEED BANK
Cappuccino 420 seed from AMS is your best chance to grow your own tasty cannabis champion. Growing conditions, indoors and outdoors, are crucial, sure. But the quality of the seed is your biggest priority to grow a strong plant. In nine weeks from sowing until harvest, you'll be paid off with a great harvest of your fresh-brewed cappuccino 420.
AMS STANDS FOR QUALITY SEEDS
More than 15 years ago, Amsterdam Marijuana Seeds started selling a wide range of high-quality marijuana seeds. Now, we offer over 120 different seeds besides Cappuccino 420 and all for affordable prices. We develop and select weed seeds with Dutch top breeders with feminized seeds and regular seeds. From common to some very special strains: with AMS you make sure you get nothing but the best weed seeds.
MEDICAL USE CAPPUCCINO 420 WEED
This plant is an Indica leaning hybrid with a durable happy high effect. Cappuccino 420 weed is great for stress relief, headaches and depression, because of it's high THC level. Smoking this strain will give you a terrific energetic high, that makes you want to go out and have some fun. One of our customers said: "it helped me with relieving my muscle tensions".
Tip: do you want to know more about medical weed? Find out all our medical marijuana seeds, to grow your own drugstore.
DISCREET AND GUARANTEED DELIVERY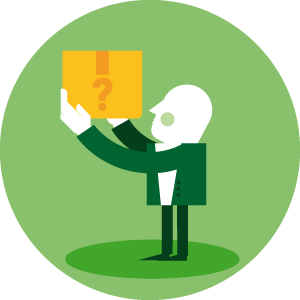 Once you ordered you cappuccino 420 seeds, you will receive your order at your doorstep within 9 till 14 office days. All products of AMS are shipped worldwide, with guaranteed delivery. We work with registered mail, so no matter where you live, your package will arrive. We deliver discreetly and stealth, so no one finds out what kind of cappuccino you like.
AFFORDABLE WEED SEEDS
We offer excellent cappuccino 420 for affordable prices. With every purchase in our online seed bank, you get other seeds for free. Do you love to benefit more discount? Sign up for our newsletter and stay up to date about the discount of up to 50%. That way you never miss the party.
GROW YOUR SATISFACTION
As a supplier of the best marijuana seeds and products for all breeders and hemp lovers, we'll always help you with as good as we can. Profit from our knowledge, experience, and enthusiasm. What do we get out of it? We want to harvest your satisfaction. If you have to believe the independent review website Kiyoh we are doing quite well. Check out all the reviews.
ASK US ABOUT CAPPUCCINO 420 FEMINIZED
Want to know more about the cappuccino 420 strain? Ask. Do you have questions about harvesting cappuccino 420 weed? Ask. Do you have suggestions for other marijuana seeds? Let us know. Do not hesitate and contact us. Fill out our contact form or send an email to support@amsterdamconnected.com and we will answer within 24 hours.
BUY YOUR CAPPUCCINO IN AMSTERDAM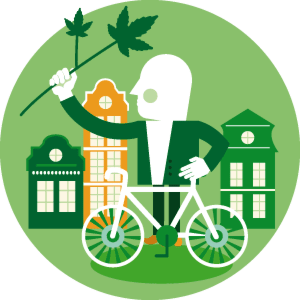 As said before, cappuccino 420 seed is truly extraordinary. You have to grow this beauty at least once, to experience the beautiful and moderate growing process. And best of all, to taste the fine and excellent smoke of cappuccino 420. Order your seeds now online at Amsterdam Marijuana Seeds. All that is left to say is: enjoy!
POPULAR STRAINS
In our webshop we've got more than 120 kinds of weed seeds. Our classic White Queen is very popular, just like:
Additional information
| | |
| --- | --- |
| Seeds | 10 SEEDS, 20 SEEDS, 5 SEEDS |
| THC Level | Up to 21% |
| Indica | 85% |
| Sativa | 15% |
| Yield Outdoor | Up to 650 grams / 22.9 ounces per sq meter |
| Height Indoor | Up to 160 cm / 63 inch |
| Flowering Time Indoor | 8 – 9 weeks |
| Grow Difficulty | Easy |