CHRONIC FEMINIZED
Chronic marijuana has been specially cultivated for medicinal purposes. This strain has vastly improved over the years, causing a massive increase in yield. After extensive testing, Amsterdam Marijuana Seeds (AMS) has included the new Chronic weed seeds in its assortment. Chronic weed could help with chronic diseases and symptoms from diseases like Alzheimer's disease, Parkinson, autoimmune diseases and cancer.
Description
Chronic feminized strain give rise to the feminized version of the Chronic medicinal strain. These plants get characterized by a fantastic Indica dominance, where the levels of Indica go to as high as 70% and a measly 30% Sativa.
Perfect for newbies
When newbie growers or those with intermediate experience reach out to us in the quest to find medical strains that have easy growing difficulty, we mostly direct them to the Chronic feminized seeds category. Necessarily, if you are asking yourself, "can Chronic weed seeds best fit my pot farm?" one thing is sure – undeniably yes.
HIGH THC SEEDS
But wait, this is not the best time to let curiosity make you go gaga! This is an extremely potent pot plant. The THC levels range anywhere between 20 and 30%, with most of the plants having their THC amounts getting capped at 23%. If you are not a veteran or an amateur, we are sorry for this spoiler alert – This is not the best therapeutic strain for you!
Reap up to 500gms per square meter of Chronic weed if you plant the beauty indoors and up to 600gms per square meter when you opt to go the outdoors way. Chronic feminized is genuinely that strain that doesn't disappoint in yields and perfect cannabinoid profile.
HIGH QUALITY MEDICAL STRAIN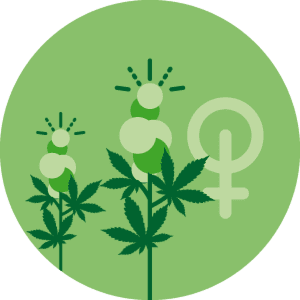 Chronic weed is a highly advanced plant mixed out of Northern Lights, Skunk and AK-47. This strain was developed back in 1994. The AK-47 was introduced later to this hybrid to increase its buds and to raise the THC level. Did you know hybrid strains provide the best of both worlds (Indica and Sativa)? Chronic is nowadays known as high-quality marijuana.
RELAXED BY SMOKING CHRONIC MARIJUANA
The THC content in our Chronic Feminized strain creates a relaxed and stoned feeling. Almost immediately after smoking, the body will react and start to relax. Before adding Cronic weed to our assortment, we had it tested by 500 people with chronic illnesses. 94% of the people included in this trial said they have had benefits from the use of our wanted Chronic weed.
THE PERFECT MEDICAL MARIJUANA
Several diseases, like-named above, have shown to be significantly reduced and controlled by using Chronic weed. The Chronic strain is used as well to treat high blood pressure, mental illnesses, epilepsy, diabetes, hypertension, kidney disease, and heart failure. Are you interested in the medical use of cannabis? Check out our medical marijuana seeds.
WHAT IS CHRONIC WEED?
Our medical strains have been cultivated especially for medical purposes, we strongly advise to consult a physician prior to use. Amsterdam Marijuana Seeds does not offer just any Chronic. We sell the ultimate version. Our Chronic produces extremely powerful weed designed for pain relief. Also, it contains the ideal genetic characteristics for a very large yield with the right Indica/Sativa ratio.
NOT JUST A STRAIN
Chronic weed is the most demanded weed seed in the world. Not many seed banks do offer you this sweet baby. Once the word is spread that you grow this extraordinary plant, you might be the most wanted man – or woman – in town. The most avid smokers will beg you to share your precious Chronic with them.
BEAUTY OF CHRONIC CANNABIS STRAIN
Chronic Feminized auto flower has become very popular among our customers, because of the combination of a delicious sweet fragrance and its amazingly beautiful appearance. Our Chronic strain will develop a very large cone with slightly smaller side branches. And even the youngest plants have a beautiful purple glow. You can watch it all day.
MARIJUANA PLANT WITH CHARACTER
A Chronic strain will acquire huge sticky buds which are characterized by an extremely magnificent flavor: a sweet, earthy aroma with the aftertaste of creamy coffee. After harvesting it is very important to thoroughly dry the buds in order to ensure that the wonderful scent will be preserved.
ABOUT AMSTERDAM MARIJUANA SEEDS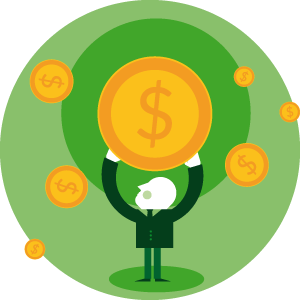 Order your Chronic feminized marijuana seeds online straight from Amsterdam and receive high quality seeds for an affordable price. AMS offers you over 120 different marijuana seeds such as auto-flower and feminized seeds. We have selected the very best marijuana strains for you, which are developed by our own experienced Dutch growers. All our marijuana products will give you a big smile. And good news guys: we ship all over the world.
HIGH QUALITY WEED SEEDS
A good seed bank is the most important thing in growing your own strain. Of course, the growing conditions are important too. But the quality of the Chronic feminzied seed is the one and the only thing that's crucial for a plant to reach its full potential. Our seed banks intends to be the best seed bank by offering the best quality, service, expertise, and discreteness.
HAPPY WITH HAPPY CUSTOMERS
Besides delivering high-quality products, your satisfaction is what's most important to us. And we are always flattered to hear of our happy customers. "Great cannabis seeds, fast service and mailed with awesome discreteness", one of our American clients said. Read more of what our customers say about us on the independent review website Trustpilot.
ADVICE FOR EVERY GROWER
To make sure you get the best out of your Chronic marijuana seeds, we provide you our best tips and advice. Just check out our website. You don't have to be an all-round breeder to get the full potential out of your plant.
HOW TO GROW CHRONIC FEMINIZED SEEDS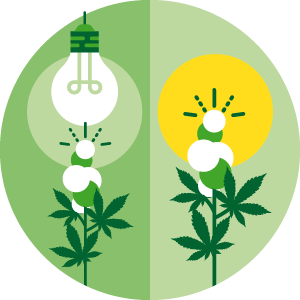 Chronic Feminized is a strain that's very moderate to grow. She can grow indoors as well as outdoors. Beware: a Chronic strain gives a massive skunky smell, so filters can be required. The plants are ready to harvest 8 to 9 weeks after the vegetative phase. Outdoors Chronic weed can reach up to 230 centimeters high and give you a yield of 600 grams (21.2 ounces) per square meter.
AMS GROW GUIDE
You can have a successful harvest of your own Chronic strains by following the simple directions you find in our Grow Guide. Did you have problems in the past with growing cannabis seeds and yielding? You may find the solution here as well.
CURIOUS TO CHRONIC WEED?
Chronic can be so powerful, she can give you a dazzling feeling. Sometimes Chronic marijuana use can even make you a bit dizzy and give you a dry mouth. Do you have questions about smoking or growing Chronic buds? Contact us and we will get back to you in 24 hours.
ORDER NOW AT AMS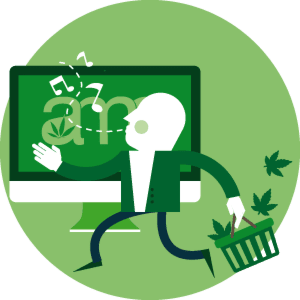 Buy your Chronic marijuana seeds online and make your own lounge party. Enjoy its truly imperial buds, sit back, close your eyes and just relax.
Additional information
| | |
| --- | --- |
| Seeds | 10 SEEDS, 20 SEEDS, 5 SEEDS |
| THC Level | Up to 26% |
| Indica | 70% |
| Sativa | 30% |
| Yield Outdoor | Up to 600 grams / 21.2 ounces per sq meter |
| Height Indoor | Up to 180 cm / 70.9 inch |
| Flowering Time Indoor | 8 – 9 weeks |
| Grow Difficulty | Easy/Moderate |