GORGONZOLA FEMINIZED
Gorgonzola strain is one of the Sativa-dominant hybrids, with a ratio of 25% Indica and 75% Sativa. Due to it's Sativa genetics, Gorgonzola weed makes you feel uplifted and energized. Sativas are used to treat depression and fatigue. As a hybrid, Gorgonzola marijuana brings a balance for insomnia and pain as well. Want to use marijuana for medical reasons? We have medical weed seeds too.
Description
Gorgonzola strain is big bud for huge grows. It's also a top genetic choice for many growers. It's sativa dominance and shorter flowering period makes her a perfect choice for growing your own choice buds.
HARD AND FIRM BUDS
Gorgonzola Feminized is not one of the fastest-growing. In the beginning, she looks like an Indica and after a while, she transforms into a beautiful Sativa-looking plant. The buds that she produces are hard and firm, therefore, it's a must to grow her at least once. Within 9 weeks these feminized seeds will be done growing and her yields will not disappoint you.
The fact that Gorgonzola seeds produce strains with hard and firm buds is epic as this means most if not all predators may not call her buds a home. Secondly, adverse weather conditions such as strong wind may not have an extremely negative impact on the Gorgonzola strain. Also, learn more about wind and cannabis here.
GORGONZOLA SEED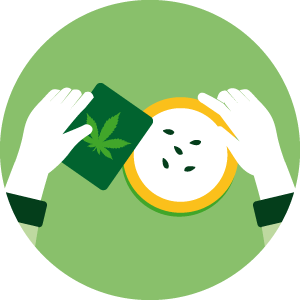 Gorgonzola marijuana seeds are developed by the best Dutch growers of Amsterdam Marijuana Seeds (AMS). As one of the best seed banks, we are continually searching, selecting, develop and improve the best marijuana seeds. We deliver high-quality seeds only, so if you order Gorgonzola seed, you can assume they will all germinate. If not, you will receive new seeds that will grow out to a strong strain.
We will be brutally honest here – breeding our Gorgonzola feminized seeds was not easy. Tweaking a specific cannabis strains to start growing as an Indica and then eventually becoming an auspicious Sativa isn't the easiest thing to do, and truth be told, we had to give our master breeder – Relaximo, a pat on the back for making this a dream come true. Today, most of our customers describe this beauty as their best for a reason. Sturdiness coupled with delivery.
EFFECTS OF A LEGEND
Combining two strains with a strong and sharp, sour aroma, Gorgonzola Feminized is doing justice to the name. Gorgonzola weed is great to smoke together with friends and for medical use as well. As a fast-acting strain, Gorgonzola delivers you lots of energy and dreamy cerebral effects. The same effects that have pushed the parents of Gorgonzola marijuana to their worldwide legendary status.
After asking our different customers about their best time to take the Gorgonzola strain smoke, we mostly get 50/50 answers. Some love her stash at the daytime, while others adore this beauty for providing her magic during the evening hours. Gorgonzola feminized seeds have got you covered for any part of the day.
GORGONZOLA WEED: PERFECT HYBRID
Sour Diesel and Cheese weed are both two famous strains, worldwide known and wanted for their relaxed, happy effects that gently ease you into a blissful state of mind. As well as the scent: a strong and sour aroma with an earthy edge. Mixing these two gives the best of both worlds. You will experience it in the taste, aroma and the happy effect of Gorgonzola marijuana.
Raising Gorgonzola marijuana seeds to becoming a fully mature plant is a straightforward process as this beauty has a moderate growing difficulty. This means that intermediates and veterans can hassle-free germinate their packet of Gorgonzola feminized seeds. Are you a daring wannabe pot farmer? We feel that you may explore what Gorgonzola has to offer, especially when you read our germination guide to the entirety.
Importantly, we have to emphasize on one thing. Gorgonzola marijuana seeds produce 75% Sativas, and as you probably know, most of the Sativas with a dominance of 65% and above tend to be towering. The same case applies to Gorgonzola, with her heights going up to 100cm and 210cm outdoors. To be on the safest side, ensure that you space your ganja strains in such a way that there won't be intertwining of any nature.
CUSTOMER REVIEWS ON TRUSTPILOT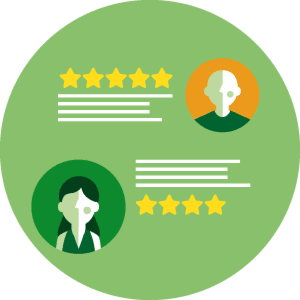 AMS is the supplier of the best weed seeds for all levels of expertise in growing. We serve you with enthusiasm and we are working hard to make you satisfied. "Seeds delivered quickly. All 15 seeds have germinated and are growing well", a customer from the UK said. Read more reviews on the independent review website Trustpilot. And feel free to leave a comment yourself.
AMS: EXCELLENT SERVICE
AMS provides excellent service, we are always there to answer your questions or give advice. Do you want to know more about Gorgonzola Feminized seeds? Other marijuana seeds or products? Our customer support team is available to give you expert advice. Send us an email or fill out our contact form and we will get back to you within a day.
MARIJUANA SEEDS TABLE
Do you want to know about the flowering time, THC level or yield of your Gorgonzola seeds? In our marijuana seeds table, you find all the seeds we have and their specifications. It shows the growing difficulty, which can be helpful when you're just starting out. The table may also help to pick your next growing project, you'll find the seeds that suit your wishes easily.
OTHER DUTCH AMS PRODUCTS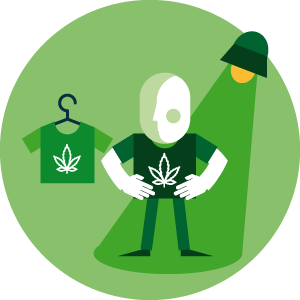 We offers more than only weed seeds. You can order fertilizers, which are vital to growing the strongest plants. We have vaporizers as well. Vaping is a safer and healthier way to get stoned. For our master growers, we have some cool T-shirts. And one ultimate Dutch product you have to taste is our delicious hemp cheese. Order the coolest hemp and shaman products online.
GORGONZOLA FEMINIZED MARIJUANA SEEDS
Gorgonzola Feminized has a phenomenal sweet Sour Diesel flavor with a Cheese aftertaste. How could it be different? Gorgonzola strain is the result of mixing Sour Diesel and Cheese weed. Be prepared to enjoy a lovely happy stoned high that kicks in after 5 minutes and stays with you for a pretty long time. All caused by the high CBD- and THC-levels.
WORLDWIDE GUARANTEED DELIVERY
Once you ordered your beloved Gorgonzola seeds, we make sure you receive your package. We ship worldwide and guarantee delivery. Your order will be packed discrete: there's no marijuana-related content on the package, so you don't have to worry anyone finds out what's growing in your basement. Keeping seeds is often legal, but growing strains is not, in most countries.
GORGONZOLA FEMINIZED IS MASSIVE
Gorgonzola weed can grow really bushy. You need to make sure they have enough space. Indoors Gorgonzola weed stretches out to 1 meter. But outdoor, catching sunshine, Gorgonzola Feminized can reach 2.1 meters. Treat your strains with enough water and your plant will grow as big and strong as they can get. While growing Gorgonzola you might need a filter for the strong scent. Want some help growing your seeds? Read our Marijuana Growing Guide!
FEMINIZED GORGONZOLA WEED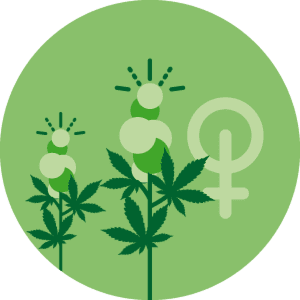 Worldwide sales of feminized seeds, like Gorgonzola Feminized, have been increasing each year at a steady pace. More and more growers decided to start using feminized marijuana seeds. These cannabis seeds are modified to produce only female plants and the buds you are craving for. We offer over 50 different feminized marijuana seeds.
BUY GORGONZOLA SEEDS ONLINE
Do you want to try out the tasteful and unique Gorgonzola weed? Order your Gorgonzola strain and shaman seeds online today. Did you know we have always special offers for our customers? Now and then you can enjoy special discounts up to 50% on selected weed seeds every week. Subscribe to our newsletter to stay up-to-date on all our offers.
Want to stay up to date about shaman seeds? Sign up for our newsletter and follow us on Facebook.
Additional information
| | |
| --- | --- |
| Seeds | 10 SEEDS, 20 SEEDS, 5 SEEDS |
| THC Level | Up to 20% |
| Indica | 25% |
| Sativa | 75% |
| Yield Outdoor | Up to 700 grams / 24.7 ounces per sq meter |
| Height Indoor | Up to 210 cm / 82.7 inch |
| Flowering Time Indoor | 8 – 9 weeks |
| Grow Difficulty | Moderate |