JACKBERRY FEMINIZED
Jackberry weed is an Indica-dominant hybrid (80/20), as a mix of Blueberry and Jack Herer weed, it's an amazing medicine considering its long flower cycle. Get wild by the smell of sweet and piney candy and enjoy the amazing taste of  blueberries! Jackberry gives a peaceful high and a relaxed stoned feeling.
Description
Jackberry feminized strain is an Indica-dominant hybrid (80/20), as a mix of Blueberry and Jack Herer weed, its an amazing medicine considering its long flower cycle. Get wild by the smell of sweet and piney candy and enjoy the amazing taste of… you're right: blueberries! Jackberry gives a peaceful high and a relaxed stoned feeling.
ENJOY THE JACKBERRY COLORS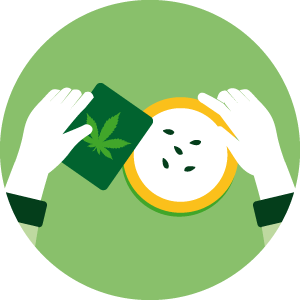 The cross of two colorful strains together makes a plant with phenos like the rainbow, Jackberry strains are a joy to watch. Jackberry weed is quite small and doesn't need a lot of space, though. The buds are very dense and have an extremely nice blueberry taste. So, get your Jackberry marijuana seeds now and start enjoying all the things she has to offer.
BUY HIGH QUALITY FAMOUS MARIJUANA SEEDS
After years of breeding we gave our master growers the task to create this hybrid cross. The fast-growing characteristics of the Blueberry Indica are well saved in the posterity. Fast blooming combined with the high yield, makes the Jackberry weed strain a must for every breeder.
PERFECT DAYTIME SMOKE
Jackberry is one of the finest smoke for daytime: get relaxed stoned and enjoy the great high, without getting sleepy or locked to the couch. While smoking a good joint full of Jackberry, you'll find out that Jackberry weed is something special both in flavor and effect. It's a great new strain for you to discover.
JACKBERRY POSITIVITY
Inhaling the aroma of sweet, candied blueberry invades, while the earthy, piney exhale reminds you of this strain's Jack heritage. Although the mix is Indica-dominant, a lively Sativa buzz dominates the Jackberry effect. As you could read above, it gives you just enough physical relaxation and is a great escape from stress, anxiety, and bad moods. Say hello to positivity and keep motivated all day.
WORLDWIDE DELIVERY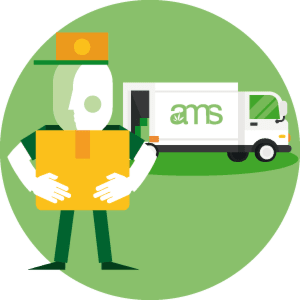 From east to west or north to south, no matter where you are from, AMS is able to make sure you receive your precious Jackberry cannabis seeds. We ship worldwide and send our packages discretely and by registered mail, so we can guarantee delivery. If the mailman delivers an anonymous package, it might be your favorite weed seeds from Amsterdam.
SECURE PAYMENT OPTIONS
Paying is a secure process; we have several payment options. From bank and credit cards to cash and bitcoins. You can choose what fits you best. As you know, theirs no marijuana-related content on our packaging. We ask you to do the same on your cash and bank payments. That way the circle of anonymity is complete.
THE BEST DUTCH JACKBERRY STRAINS
If you order Jackberry marijuana seeds from Amsterdam Marijuana Seeds, you get the best quality possible. Our seeds are developed by the best Dutch growers, they are continually selecting the best seeds. We develop and improve them, to make sure you only the best of the best. We offer a wide range of marijuana seeds, check out our webshop and choose your favorite out of the 100 species we have.
GERMINATING JACKBERRY SEEDS
After your Jackberry weed seeds arrived safely, you can start soaking the regular seeds on a wet paper towel. Within the next 48 hours, they crack, after that, you can transplant them into the soil. As a crossed Blueberry Indica, Jackberry strains are well improved into F4 quality. This marijuana strain has a blueberry smell when you rub the leaves, a filter isn't really necessary.
START OUT WITH JACKBERRY
Need help with your growth process? Follow the steps in our Grow Guide. Even if you haven't had any prior experience with growing plants in your home, you can have a successful crop of marijuana by following the directions in this guide. If you have had problems in the past with marijuana cultivation, you may find the solutions in it.
GREAT SERVICE FOR OUR CUSTOMERS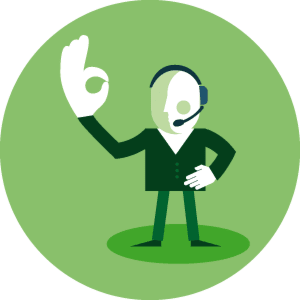 Do not hesitate if you have any questions about our marijuana seeds or suggestions to improve our service. Contact us! Our support team is ready for you to give you expert advice. Send an email or fill out our contact form and we will get back to you within a day. As one of the best seed banks shipping worldwide, we provides excellent customer service to all.
WE WANT YOUR SATISFACTION
"This Company is 5 stars: great service, great products, great people to work with to get what you want. You are GREAT", is what Thomas from Kentucky wrote about us. Your satisfaction is what's valuable to us. AMS wants to be the best supplier of high-quality marijuana seeds for all levels of expertise. Read more reactions from our customers on the independent review website Trustpilot.
QUESTIONS ABOUT JACKBERRY WEED?
Jackberry weed is a fresh and welcome new strain, which you have to grow at least once in your life. Jackberry is a strain that has been mixed with different strains, you can even try to improve your own Jackberry weed version. Do you want to know more about Jackberry marijuana? Contact us! Also, if you like advice on growing and improving.
START GROWING: TRY A JACKBERRY STRAIN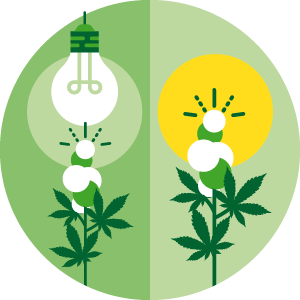 Growing Jackberry weed is quite easy and is a good strain to start with. Jackberry grows indoors and outdoors, outside you can yield up to 750 grams per plant per square meter within 9 weeks. Do you want to take you to grow skills to the next level? Check out other weed seeds and read about flowering, THC levels and yielding in our marijuana seeds table.
ORDER JACKBERRY FROM AMSTERDAM
Jackberry weed of great quality helps you to ease up through the day and enjoy life. Did you become curious about Jackberry? Order now with free worldwide shipping. Stay up to date with our newsletter and follow us on Facebook.
THE BEST FLAVORS
We've got 120 strains of marijuana seeds with the best flavors. Enjoy classics like Borderliner XTRM Feminized, White Widow XTRM Feminized and AMS Supreme Feminized
Additional information
| | |
| --- | --- |
| Seeds | 10 SEEDS, 20 SEEDS, 5 SEEDS |
| THC Level | Up to 23% |
| Indica | 80% |
| Sativa | 20% |
| Yield Outdoor | Up to 750 grams / 26.5 ounces per sq meter |
| Height Indoor | Up to 190 cm / 74.8 inch |
| Flowering Time Indoor | 8 – 9 weeks |
| Grow Difficulty | Easy |