LIMONCELLO HAZE FEMINIZED
Lemon Haze feminized strain is a citrus-flavored sativa with enormous bud. Our Lemon Haze strain will knock your socks off. This Sativa produces enormous amounts of buds. Lemon Haze weed grows dense and the yield is fantastic. Buy your Super Lemon Haze seeds now at Amsterdam Marijuana Seeds and start enjoying this fresh and relaxing two-time winner of the High Times Cannabis Cup 2008 and 2009.
Description
TINGLING SUPER LEMON HAZE STRAIN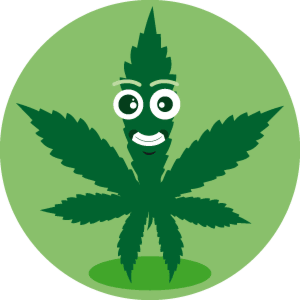 Our Limoncello Haze is a mix of Lemon Ice and XTRM Super Silver Haze. Try this great strain with a vaporizer to get the full citrus flavor. The tingle in your mouth is like drinking fresh lemonade or Limoncello. The high starts in your body and slowly moves up to your head for a long-lasting relaxing high.
STIMULATE YOUR APPETITE
When you smoke Limoncello make sure you have plenty of candy and chips around because this one will give you the munchies. Excellent when you have a medical condition that causes a loss of appetite. And smoking Lemon Haze strain can do so much more: it helps to relieve pain, improves your mood and you'll sleep like a baby.
LEMON SEEDS WITH STRONG CHARACTERISTICS
The Lemon seeds of Amsterdam Marijuana Seeds (AMS) grow to be planted with a high THC level, which is one of the reasons why it's so popular with medicinal users. Another plus is the percentage of CBD: approximately 0,38%. Those AMS seeds must be Super Lemon Haze seeds and we deliver only the best.
HELLO, HELLO, MY NAME IS YELLOW
Super Lemon Haze strain has been characterized as having the scent of fresh peeled lemon slices and a similar taste. The buds have a yellow appearance, mixed with green. The amber hairs on the trichomes are responsible for the yellow tint. The flavor of lemon is very nice and leaves a lasting taste. According to our breeders, our Lemon seeds are definitely a strain of choice to breed.
PSYCHEDELIC HIGH BY THE LEMON STRAIN
The Lemon strain has a brilliant high. If you smoke on a regular basis, you can smoke it and have a productive day at work. First-time users of Lemon Haze weed beware: Lemon haze strain ensures a psychedelic high for even the most experienced smokers. What was the inventor of lemon seeds thinking at the time? Our guess: "When life gives you lemons, you make lemonade."
WE ARE EXCELLENT IN EVERY WAY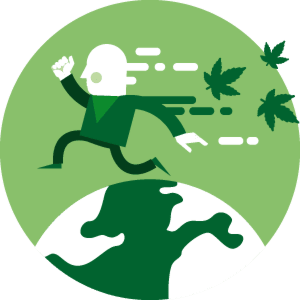 As the Dutch seed bank with a 20-year history, we aim to be not only the best but to be excellent as well. Amsterdam Marijuana Seeds have the best quality products, but we also exceed in our customer service. See for yourself on the independent review website Trustpilot. And what about delivery? We ship worldwide and guarantee delivery.
TREAT YOURSELF WITH SEEDS FROM OUR CANDY STORE
Check out our assortment and discover the online candy store hidden behind Amsterdam Marijuana Seeds. In addition to Super Lemon Haze seeds, we have 120 varieties of weed seeds available. From feminized and regular seeds to cheap seeds for indoor and outdoor growing. You name it – we've got it. All weed seeds are selected and developed by our master breeders from Amsterdam.
ANYONE CAN GROW LEMON HAZE WEED
Growing Lemon strain is something anyone can do. Read our Grow Guide for everything you need to know. You can do it in the privacy of your own home without having to deal with someone you don't know. Trust is key to keep it quiet. Therefore we deliver packages with absolutely no visible marijuana-related content.
PAYING: STAY ANONYMOUS
If you are paying by debit card or credit card, we do not refer to anything marijuana-related on your bank statement. Do you know that you can pay with bitcoins at Amsterdam Marijuana Seeds? And we accept cash, too. Read all about our anonymous payment methods here.
WHAT TO EXPECT OF LEMON SEEDS
The Lemon strain is very popular over the entire world for a few reasons: first off, the aroma, second, the taste and last but not least, the harvest. Lemon seeds can be grown indoors and outdoors. The yield is up to 750 grams per square meter when grown outside in the sunlight. The Super Lemon Haze strain needs about 10 weeks to flower and can be harvested in September or October.
WHAT YOU NEED TO KNOW ABOUT GROWING WEED
The best reason for growing your own Lemon seeds is the enjoyment you will get from watching those tiny seeds, picked from your stash, sprout and become some of the most lovely and lush of all houseplants. Do you need help? Or just want to improve your growing skills? Read our grow guide and breeding can't go wrong (anymore).
TIP: Use fertilizer when growing Super Lemon Haze strain to increase your yield by 30%.
HOW TO WIN THE CANNABIS CUP TWICE?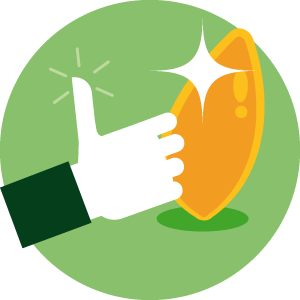 Did you know that the Lemon Haze strain won the Cannabis Cup not one, but two times? And all because of the power of marijuana. Since winning the cup almost ten years ago, its popularity quickly increased. If you are looking for a feminized seed that produces a good yield and has pleasant effects and flavors, look no further. Super Lemon Haze seeds are here for you. Order them now online at AMS.
WHY YOU SHOULD TRY LEMON HAZE WEED
One of our customers said it best; Lemon Haze weed is his favorite:
"The flavor and smell are what won me over, but the high is damn good. It doesn't leave me completely stupid and I was able to hold conversations and comprehend what people were saying. Lemon Haze strain is also really sexually arousing. Better than going stupid or lazy."
If you want to receive updates about more discounts and great offers, sign up for our newsletter.
WORLDWIDE SHIPPING
We guarantee worldwide shipping: we are not bound by borders. We ship your marijuana seeds to your doorstep, wherever that may be!
Additional information
| | |
| --- | --- |
| Seeds | 10 SEEDS, 20 SEEDS, 5 SEEDS |
| THC Level | Up to 21% |
| Indica | 30% |
| Sativa | 70% |
| Yield Outdoor | Up to 750 grams / 26.5 ounces per sq meter |
| Height Indoor | Up to 270 cm / 106.3 inch |
| Flowering Time Indoor | 9 – 11 weeks |
| Grow Difficulty | Moderate |