PINEAPPLE EXPRESS FEMINIZED
Pineapple Express Feminized strain is an exclusive and unique mix of our powerful White Widow, Limoncello Haze and Strawberry Ice genetics. Selective breeding resulted in a superior marijuana plant, which will tickle your taste buds with a hint of pineapple. Pineapple weed is easy to grow indoors and outdoors with high yields of large, sticky and sweet buds. What are you waiting for? Order your Pineapple seeds now!
Description
Highest quality cannabis seeds at low prices so you'll come back again when you need to buy more cannabis seeds.
TOP SHELF PINEAPPLE SEEDS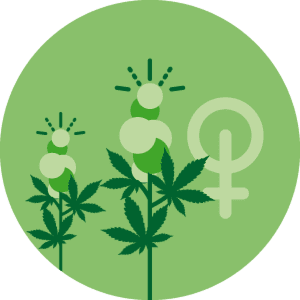 The Pineapple kush strain will give you that little pick-me-up you need. It will take you to a happy place, leaving you peaceful and relaxed. Pineapple weed is great for relaxing and a perfect strain for stress relief. Because of this, you can grow your Pineapple kush seeds for effective medical use as well. We all have the high CBD content to thank for it. We have Pineapple seeds for sale, which are top shelf quality.
WHY THE PINEAPPLE KUSH STRAIN?
Pineapple chunk seeds are a sativa dominant hybrid, developed by our master breeders. If your Pineapple kush seeds are ready to harvest, you are rewarded with a very valuable product. Pineapple weed gives an uplifting head and body high. The scent is sweet, like pineapple and berries, but skunky. And the flavor is a kushy and tangy flavor: just like you are enjoying juicy delicious exotic fruit.
GUARANTEED DELIVERY WORLDWIDE
Pineapple seeds are quite easy to grow. You can buy them in a pack of 5, 10 or 20. We ensure the quality during shipping. We also guarantee delivery to your doorstep, no matter in which state, country or continent you live. We will make you happy with our marijuana seeds.
HIGHEST QUALITY SEED ONLY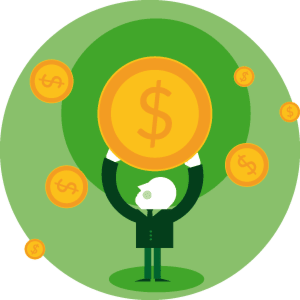 Why buy from us? Well, we already mentioned our shipping terms with guaranteed delivery. Second, you know by now we ship worldwide. Besides that we only offer high-quality Pineapple seeds, because we aim to be the best seed bank in the world. We do have excellent customer service and reviews.
THE BIRTH OF PINEAPPLE WEED
Pineapple kush was originally developed by selecting a phenotype of a super bud that expressed predominantly sativa traits. It had intense tropical flavors. After decades of breeding and crossing with Pineapple seeds, the strain developed a sturdy structure and more pronounced flavors of pineapple and skunk.
THE BEST PRODUCTS
From ordering Pineapple seeds until growing out to a strong Pineapple kush strain, we ensure a good product. Thank you all for the independent review website Trustpilot, which is holding up a mirror. Don't be shy to leave your own review or suggestions about our seeds. We are happy with all the reviews we get, to be proud and to improve.
LET OUR PINEAPPLE SEEDS SURPRISE YOU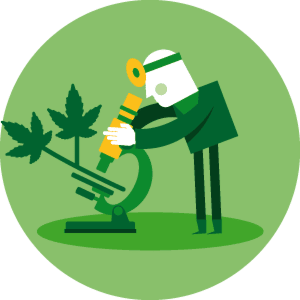 If you're not familiar with us yet, you should know that we are a seed bank for over more than fifteen years. Established in the marijuana capital of the world, we have the privilege to work with the best growers and the best seeds. These seeds we develop even further into unique and excellent species, like Pineapple seeds.
PINEAPPLE KUSH FOR MEDICAL USE
Pineapple weed does exactly what it's supposed to do and is also perfect for medical use. Knocking out anxiety, eye pressure and stopping migraines, Pineapple kush strain is the way to go. We have Pineapple seeds for sale at a sharp price ccut, so you just have to try this strain once in a lifetime. We promise Pineapple kush will surprise you in a positive way.
PINEAPPLE KUSH: THE CHARACTERISTICS
When growing indoors, you can harvest up to 600 gram Pineapple kush per square meter. Outdoors your Pineapple kush strain can grow up to 2 meters. The THC level of Pineapple weed is up to 20 percent. Can you imagine how high you are going to be? Let your Pineapple seeds flower ten weeks; the best months to harvest are September and October.
STICKY BUDS TO HARVEST
Did you even wonder where the name of Pineapple kush is coming from? Well, we can already give away that the buds of this strain take on a shape like the fruit itself. Not quite a surprise right? Once the Pineapple chunk seeds are grown into a beautiful strain, you can harvest all the buds of Pineapple weed. And boy, are they sticky.
PIÑA COLADA WITH PINEAPPLE WEED
It's highly recommended to smoke Pineapple kush in combination with a piña colada. Imagine you had a stressful day… Then you put on some meditation music and light up a Pineapple Express made of your own Pineapple seeds. Take a sip of your tropical drink. In your dreams, you will drift away to a nice sunny beach. Does this feel like paradise or what?
Tip: Build your own bong to smoke your Pineapple kush in. It will give an even sweeter and delicious tropical taste to it.
QUESTIONS? WE ARE HERE FOR YOU!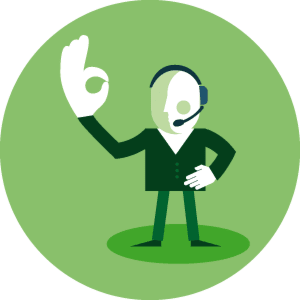 Do you have questions about our marijuana seeds? Or do you need help growing your own Pineapple weed? Check out our Do you have questions about our marijuana seeds? Or do you need help growing your own Pineapple weed? Check out our Grow Guide. We are here to help at all times, for answers, for advice, anything to provide good service. We also like to talk with you about our products and your suggestions for us. Fill in our contact form or send an email, we will respond within 24 hours.
ORDER PINEAPPLE SEEDS NOW
An extraordinary product, affordable price, guaranteed delivery, excellent service… Is there really any doubt concerning your order? Don't you want that Pineapple kush strain in your back garden? Buy the seeds now online at Amsterdam Marijuana Seeds and see what kind of marijuana seeds you get for free with your purchase.
MORE THAN 120 STRAINS
Our assortment marijuana seeds is growing every day, with top quality regular and feminized seeds. At the moment we sell over 120 strains, like Cappuccino 420 Feminized and Rainbow Kush.
Additional information
| | |
| --- | --- |
| Seeds | 10 SEEDS, 20 SEEDS, 5 SEEDS |
| THC Level | Up to 20% |
| Indica | 25 |
| Sativa | 75% |
| Yield Outdoor | Up to 900 grams / 31.7 ounces per sq meter |
| Height Indoor | Up to 200 cm / 78.7 inch |
| Flowering Time Indoor | 8 – 10 weeks |
| Grow Difficulty | Easy/Moderate |