AMNESIA TRANCE FEMINIZED
Amnesia trance feminized strain is a good start of the day is guaranteed when you are smoking Amnesia haze. With the earthy, peppery flavors and a fresh touch of lemon and citrus, haze weed is a perfect way to start your day with a smile. The uplifting, energetic buzz is one you want to relive, over and over. We offer haze weed seeds, so you can grow your own beloved Amnesia Trance Feminized.
Description
A good start of the day is guaranteed when you are smoking Amnesia haze. With the earthy, peppery flavors and a fresh touch of lemon and citrus, haze weed is a perfect way to start your day with a smile. The uplifting, energetic buzz is one you want to relive, over and over. We offer haze weed seeds, so you can grow your own beloved Amnesia Trance Feminized.

POWERFUL AND BIG AMNESIA HAZE WEED
According to Leafly, the genetics of the Amnesia strain have their origin in the South Asian and Jamaican landrace strains. Amnesia is a cross between Cambodian and Super Silver Haze. This makes it a mostly sativa strain with a touch of indica. Amnesia was the High Times Cannabis Cup winner in 2004. Our Amnesia Trance Feminized seeds are the 2.0 version of the standard Amnesia. The plants have bigger buds, a higher yield and the high is more powerful.
DOUBLE CANNABIS CUP WINNER
Amnesia weed seeds gained popularity in Amsterdams coffee shops since winning the first Cannabis Cup. It's a great strain. The smell is a composition of lime fruits and it's easy to smoke without a cough. Amnesia became famous for several reasons. The mellow cerebral high can be quite intense for instance. The Amnesia haze strain makes you giggle like a happy baby.
BUY THE BEST SEEDS ONLINE
Our Amnesia weed seeds are the finest marijuana seeds you can get. We stand for high-quality, affordable prices and excellent customer service. We strive to be the best in our profession. Together with our master breeders, experienced growers, we select and develop the best weed seeds. Last year we introduced ten brand new and unique marijuana seeds.
BE INSPIRED BY AMSTERDAM MARIJUANA SEEDS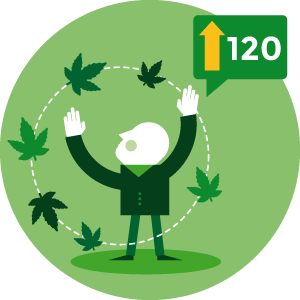 Besides the Amnesia haze seeds, we offer over 120 different marijuana seeds. You name it, we have got it. In our range, you will find regular, feminized seeds, medical, indica and sativa seeds. Do you enjoy classic strains like Amnesia or do you rather grow unique and challenging strains? You will feel like a kid in a candy store when you shop here.
SHARED PASSION FOR WEED SEEDS
AMS was founded by a group of stoners who dedicated their lives to collect, breed and spread weed seeds around the world. "Everybody has the right to experiment with the beauty of mother nature for educational, medicinal or recreational purposes", they say. AMS started to do so about fifteen years ago. Amnesia haze is one of the beautiful products that emerged from it.
EXCELLENT SERVICE FOR OUR CUSTOMERS
"We have many happy customers all over the world who are very pleased with our excellent services", the founding fathers of AMS tell. And it is true, according to our reviews on Kiyoh, the independent review website. "I was very pleased with your service. My seed pack was shipped in a timely manner, and my seeds are growing into nice healthy looking little plants now. Thank you!" says a customer. Need some help with growing your strain? Consult AMS's Grow Guide.
IMPROVED AMNESIA HAZE STRAIN
After three years of selective breeding, we succeeded to optimize the genetics of the Amnesia strain for potential growth and increased yields. The scent of this marijuana is musky with roses and peaches underneath. It has a musk taste with a flowery undertone, which is spiced with pepper. Because of the predominance of sativa, Amnesia haze is known to have a stronger effect on the mind than on the body.
CHARACTERISTICS OF AMNESIA HAZE CANNABIS SEEDS 
There are critical features that set apart the Amnesia Haze feminized seeds from most other strains with an inclination to the sativa side. These comprise:
Firstly, the Amnesia Trance strain is a crossing between the Amnesia and Cambodia strains. These parents make her show effects sativa like-effects such as uplifting and creativity effects that make one's day rock. Also, potheads starting their day in a somewhat lazy way, they get more active.
Secondly, Amnesia Haze cannabis seeds give rise to marijuana strains that are sturdy and resistant to pests, diseases, and extreme weather conditions. This explains why the Amnesia Trance feminized is one of the few strains that we recommend to get cultivated anywhere across the globe.
Thirdly, Amnesia Trance feminized won the 2004 High Time Cannabis Cup due to her massive buds, and those that produce adorable psychedelic effects.
Fourthly, the Amnesia Trace fem is ideal for the day time and night time use to alleviate numerous medical conditions such as insomnia, fatigue, anxiety, and stress.
Lastly, she is deliciously tasting with citrusy, lemony and earthy flavors, and a hazy aroma. This strain with Jamaican Landrace and South Asian genetics is indeed the best beauty for the best scent and aroma.
GROW HAZE WEED FOR MEDICAL USE
When you use Amnesia Trance Feminized, you may experience a sense of euphoria, relaxation, creativity and an overall bliss. Since Haze weed is a strong medicine, drowsiness may occur after use. This weed can also help you to relax and sleep better. The strain is known for relieving stress, insomnia, chronic pains and migraine headaches. Users claim Amnesia haze is more effective than any pharmaceutical medication. So, medical marijuana growers, try these Amnesia weed seeds to grow your own medication.
I'M NOT A VETERAN, CAN I GROW THE AMNESIA TRANCE FEMINIZED SEEDS?
It would help if you didn't worry that you are not an expert in cultivating cannabis. The Amnesia Trance cannabis strain has a medium growing difficulty and does well indoors, outdoors, and in hydroponics. Her heights are also manageable and grow up to 90cm, and up to 250cm outdoors. The indoor flowering time is not the shortest, and the grower has to be patient to realize her potential yielding capability. She blossoms between 9 and 10 weeks when she gets cultivated indoors, with the best outdoor harvesting time being between October and November. Also, she doesn't expect loads of attention from the grower, and coffee grounds could actually get used as the best source of organic fertilizer.
Amnesia Haze feminized seeds also get characterized by producing marijuana strains that yield heavily. For example, when grown indoors, you get up to 15.9 ounces per square meter (450gms per square meter), with outdoor yields going up to 21.2 ounces per square meter (up to 600gms per square meter). Would you wish to grow potent weed with a 20-30% THC range? Your experience level doesn't matter a lot when cultivating the AMS Amnesia haze feminized seeds today.
LIFE IS BETTER SMOKING WITH FRIENDS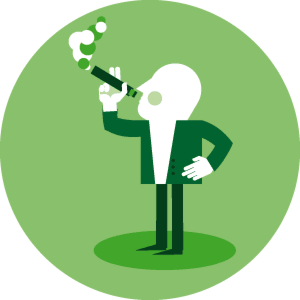 Smoke the Amnesia Trance Feminized marijuana with friends. Why? Well, Haze weed is definitely a social smoke. Even in the late hours of the night, you will not regret smoking it. This Amnesia strain is not that uplifting like other haze strains can be. So no problems to fall asleep when it's your bedtime. Laugh together and enjoy life, before going to higher places like a dreamland.
GREAT LEVEL OF THC
You know you are smoking heavenly Amnesia haze when you see the big, sticky buds. Amnesia strain is jamming up standard grinders and has almost no side effects. Do you know that lingering, THC potency feeling you feel some seconds after exhaling a puff? Well, that's what you feel with each hit of Amnesia weed.
GET YOUR AMNESIA HAZE STRAIN RIGHT NOW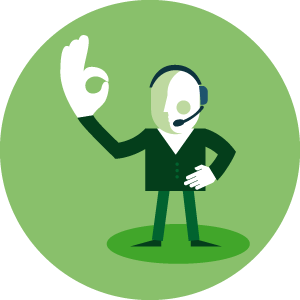 Order Amnesia trance seeds right here at Amsterdam Marijuana Seeds. We ensure you the best quality seeds, fast delivery, and friendly customer service. We love to share our passion with you. If there is anything we can do for you or if you have any questions regarding our marijuana seeds, please let us know.
Additional information
| | |
| --- | --- |
| Seeds | 10 SEEDS, 20 SEEDS, 5 SEEDS |
| THC Level | Up to 23% |
| Indica | 35% |
| Sativa | 65% |
| Yield Outdoor | Up to 600 grams / 21.2 ounces per sq meter |
| Height Indoor | Up to 250 cm / 98.4 inch |
| Flowering Time Indoor | 9 – 10 weeks |
| Grow Difficulty | Moderate |